Manure bags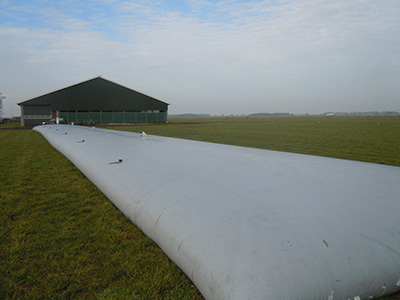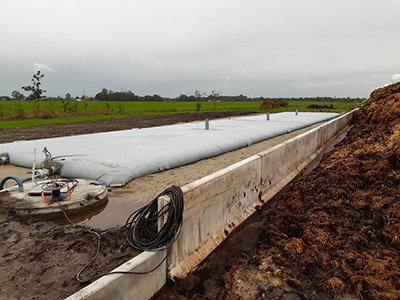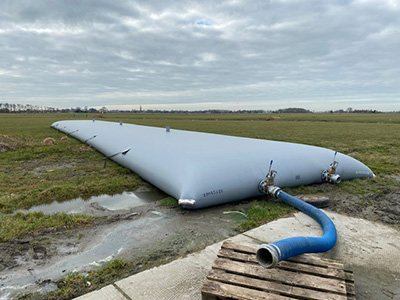 A manure bag is a specially developed foil bag intended for manure storage. The manure bag is supplied in a square or rectangular shape in consultation with an inspection opening. Pipes and valves are also supplied in consultation. The material is PVC reinforced KIWA certified. Total weight approximately 1,150 grams/m². The seams are both thermally and high-frequency welded.
These manure bags must be supported all around with an embankment.
The bags can be supplied with a volume of up to 1,000 m³. The whole can be assembled by us on site. To prevent blowing up due to vacuum suction, the whole is tensioned with a strap and secured with picket posts.
Advantages:
Suitable for soft ground aesthetically (it is not so noticeable in the environment)
No rainwater in the manure (closed system)
Easy to install
No odour nuisance
No building permit required
Movable
U.V. (sunlight) resistant
Frost resistance down to –30°C
Acid and salt resistant
Long lifespan